Property managers are tied to their phones to keep their business running as smoothly as possible. From tenants asking questions or filing complaints
to maintenance workers calling to schedule or report on projects, the phone doesn't stop ringing. The office also receives many calls from potential tenants who might hang up or forgo leaving a message if they don't reach someone on the first try.
Now that we have your attention, we know that you have some questions about how a professional answering service will work for and benefit your business. That's why we've created the ultimate guide to our Property Management Answering Service.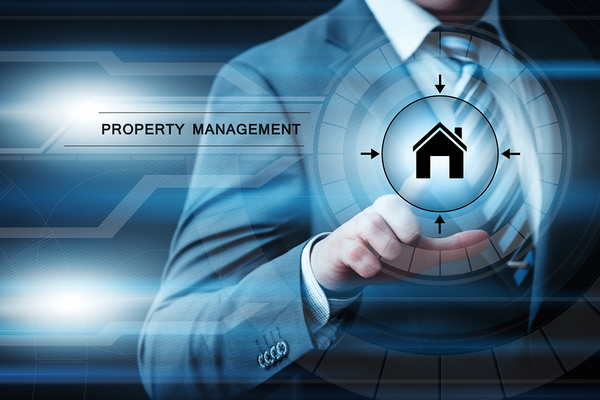 Read along, or jump to the section that interests you most:
Why Use a Live Answering Service?
As a property management professional, it's critical that you remain in constant contact with your clients. Callers increasingly dislike reaching voicemail and a majority report that they will hang up in the belief that they are wasting their time leaving a message. When you have a live call operator answer your company's phone, you will instantly stop alienating current and potential clients and see a boost in productivity.
Will Callers Know That They Are Speaking to an Answering Service?
This depends on the client. Most of the time, the answer is "no" because we act as an extension of your business.
Why Do I Need Property Management After-Hours Support?
Unpredictable events can happen in the property management world that can be costly if you ignore them or even let them wait until your office re-opens the next day. If a tenant's heat or A/C goes out or there is a security issue, this is something that you want to know about immediately. Every tenant should be able to reach a live person in these cases, which is the best reason to use the after-hours support provided by a Property Management Answering Service.
You may also want to provide after-hours support for convenience sake. A tenant may need to ask your office a question or make a report but doesn't have time to do this during regular business hours because of his or her own busy schedule. When you provide this service, tenants have someone to speak with, and they may or may not need a callback.
Answering365 is available 24/7, and you only pay for the services you use. Whether you use the service after-hours only, around the clock, or to fill in during times of heavy call volume or short staffing, the choice is yours.
How Does a Property Management Answering Service Work?
You can use your new Property Management Answering Service just after-hours or around the clock. It's your choice. When you decide to begin using your partnered services, you simply forward your company's phones to the number we provide. We will furnish you with a toll-free number so that you won't have any long distance charges on a landline. Your clients won't need to know a different number to reach you since your business line will simply be forwarded.
Answering365's software will identify your company as the source of the call so that call operators can respond appropriately and act as an extension of your business. If you wish a direct connection from answered calls, our Virtual Receptionist service can provide this. Otherwise, our highly-trained call operators will handle each call and relay messages according to your instructions. Some of the ways that you can receive messages include text, email, fax, phone call, and recording.now a different number to reach you since your business line will simply be forwarded.
How Does a Live Call Operator Know What to Say to a Caller?
When you picture a call answering service, you may have the perception of a cookie-cutter or one-size-fits-all approach. This is NOT how Answering365 will treat your property management business or its clients. Each client is unique, and we customize your account according to your particular needs and requests.
Our friendly call operators are provided with all the information necessary to understand your business and its goals. They will also have the exact answer phrase ready that you've chosen so that your calls are answered according to your specifications. Call operators will have a template on hand to collect any information that you require from callers and will have instructions detailing what should be done with each type of call.
Even if you manage a variety of homes and properties, Answering365 can differentiate its responses to your various clients according to the protocols you provide for those tenants. In other words, you can have different responses for tenants of an apartment building versus a single-family home.
How Will Answering365 Know Who to Contact with Information From a Tenant or Property Owner?
These details will be established during your consultation. Some contact point may be based on location, schedule rotations, or they might be determined by the type of issue (plumbing vs. electrical).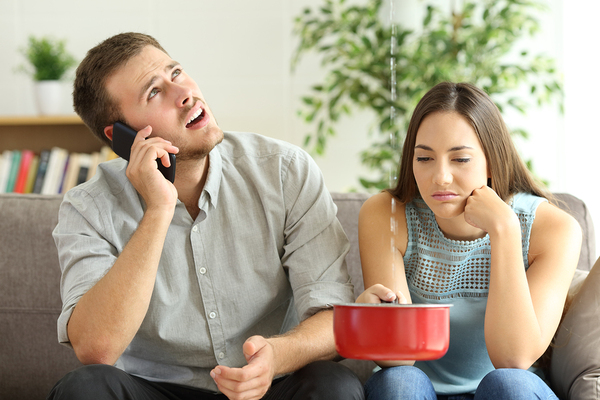 How Can a Property Management Answering Service Help With Maintenance Calls?
Your property management staff is probably accustomed to dealing with maintenance requests, some urgent and others more routine. It can be frustrating to be on-call during the weekend or in the evening and receive a non-emergency maintenance request. On the other hand, some urgent matters need immediate attention, or they could result in more damage or even dangerous conditions.
Our Property Management Answering Service will screen your maintenance calls and contact you with only the critical emergencies. Provide us with your maintenance emergency list (water leak, fire, no electricity, sewer, no heat, no A/C, etc.), and we will escalate these items to designated members of your team. If an item is considered routine, we will collect the details necessary for you to complete a maintenance order or make a callback during regular business hours.
If a Tenant Has an Emergency Repair Issue, Will the Service Contact the Appropriate Party?
Yes! The call center agent who speaks with your tenant will triage the issue and contact the appropriate engineer (plumber, electrician, etc.), based on your predefined protocol and/or region.
Are There Extra Charges For Additional Services Such as Contacting and/or Scheduling Professional Repair Services?
No. All of our pricing is inclusive and is based on the time that the agent is on the phone processing a call. Some additional charges may apply if we have to custom-build a solution.
Some Property Owners May Live Across the Globe or Not be Native English-Speakers. Will the Service Be Able to 'Speak Their Language'?
If you are unable to communicate with a caller, there is a good chance that you will lose their business. Whether Spanish-speaking clients are common to your property management business or just occasional, our bilingual English-Spanish support can help you provide the best service to these callers. One of our highly-skilled call operators that is equally fluent in both English and Spanish will speak with your client in the language they choose so that you won't miss a call or forfeit potentially valuable business. If any other languages are required to communicate with callers, we will provide a solution.
How Can I Personalize My Property Management Answering Service Options?
At Answering365, we understand that a one-size-fits-all approach will not work for most property management companies. Our goal is to provide the highest level of service to you and your clients, and we aim to do this by serving your unique needs and requirements.
When you sign up for Property Management Answering Services, you will have the opportunity to let us know as much as possible about your business. Tell us what is important to you, and what isn't, as well as which calls you want to be treated with a sense of urgency. You can also customize your greeting, and each caller will hear the same personalized script when they reach our call center as if they had called you directly.
How Will a Property Management Answering Service Save Us Money?
If you are currently paying your staff to answer your company's phones, either during business hours or after-hours, it is costing you more than you would pay for a call answering service to deliver professional, friendly, and personalized services for your company and its clients. When you pay a full-time receptionist or put someone on-call after-hours, you have to pay salary, benefits, and other overhead expenses associated with employees. When you use a Property Management Answering Service, you only pay for the services you use and nothing else.
The cost of a missed call is also a vital consideration when you choose to hire an answering service. Keeping tenants happy is a number one priority, and your answering service can help avoid dissatisfaction due to lack of attention or accessibility. Not handling some maintenance issues quickly, such as water leaks, could lead to more costly damage and repairs. A call answering service can also help reduce the time that your properties remain vacant.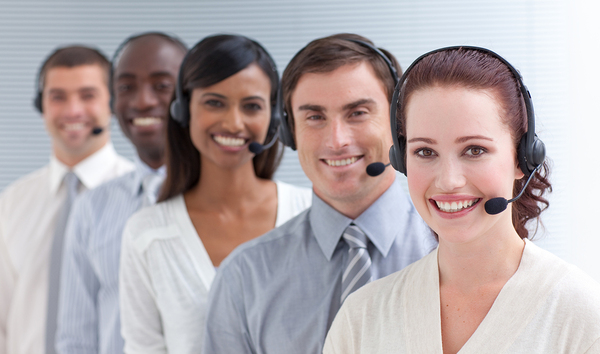 Can Your Answering Service for Property Managers Help with Client Leads?
As a property manager, you know that tenant vacancies will have a negative impact on your bottom line. You can keep your occupancy rate at its highest by delivering the best service to your current tenants with a fast and friendly response to their requests. When you do have vacancies to fill, your Property Management Answering Service can help reduce the time it takes to find qualified leads.
Prospective tenants are often looking at more than one property simultaneously, so missing a call could be a lost opportunity. Our live call operators will quickly answer your company's calls and speak with prospective applicants about the details of your vacancies. We can answer questions about your property and give details about the application process.
What Sort of Training or Experience is Required of Answering365 Staff?
Our growth and success depend on having staff that is well-trained and highly accountable. All of our call operators are put through a 6-week training program that emphasizes telephone etiquette, critical thinking, time management, verbal and listening skills, all of which promote efficient and professional interactions.
We recognize that when conducting business over the phone, how you say something is just as important as what you say to each caller, so the tone of voice matters. All inbound and outbound calls are digitally recorded, and our Quality Assurance department has a dedicated team of managers to ensure consistency in call quality and daily accountability. We encourage each of our clients to work with our QA department to reinforce and monitor their desired results.
Do You Have Ways to Protect My Company and Clients' Data?
We take the privacy of our clients seriously! Each of our call operators is given extensive training in privacy laws and all of our employees sign a strict confidentiality agreement that does not expire. Our call answering service uses only the strongest firewall and data encryption technologies to ensure the security and integrity of our network. Answering365 employs the highest standard of information and customer data protection. As our client, you'll have assurances that your information is safe and secure.
What Technology Does Answering365 Use and Is It Reliable?
Answering365 has made significant investments in technology to ensure that its clients receive the fastest and most reliable service possible. When you trust us with your business, you will receive the benefit of:
DELL Power Edge Servers utilizing embedded Ultra 3 (U320) SCSI controllers provide a lightning fast interface for all SCSI devices throughout our facilities.
PERC3/SC RAID controllers and redundant hot-plug power supplies.
Secure facilities and redundant back-up systems.
Back-up power, multiple redundant telephone and T-1 lines with automatic switch over ensure uninterrupted service. Regular data back-up, both onsite and offsite. Full-time IT support staff available 24/7.
Progressive digital recording technology–All calls are recorded in the '.wav' format for safe, efficient storage, and easy retrieval. Calls are stored in an ODBC-compliant database and can be sent to clients directly via e-mail. 100% accurate playback of any caller is always available should there be any question about the content of a message.
Will I Be Asked to Sign a Long-Term Contract for Services?
No! We never require long-term contracts with our valuable clients. After you give us a try through our free trial program, we only ask that you sign up for a 12-week service agreement. After this period expires, you are free to cancel at any time, with no cancellation fees. We only ask that you provide us with 30 days notice of cancellation. We are confident that you will be thrilled with our services and the results that we provide to your property management business.
Answering365 is a well-established and award-winning professional answering service that has been providing quality answering services for nearly three decades. Our U.S.-based business delivers the highest level of service to companies and property managers throughout the United States, with a philosophy that every client's needs are unique. Our number one goal is to help your business succeed.
Answering365 is a repeat recipient of the Award of Excellence by ASTI, which is the Association of TeleServices International. The organization represents 350 teleservice agencies and over 350,000 U.S.-based clients. ASTI evaluates providers throughout North America and the UK based on response time, accuracy, courtesy, the caller experience, and overall service to clients. When you choose Answering365, you know that you are partnering with one of the best professional answering services in the business.